A cove luminaire is a light line that can be made via an LED strip that is hidden within a Cove in the wall or ceiling that illuminates an adjacent surface. Light is reflected from this surface into the room to be illuminated. For this reason, light lines are generally referred to as cove or indirect lighting.
Cove lighting is a popular trend in lighting design, focusing on human nature and the behaviour of natural light. It is widely used today, with light lines as the main method of lighting interiors.
The attraction is the similarity with the natural light. With the right light source we could imagine that the bay is actually a hidden window to the outside from which the sunlight streams in.
Let's see how we can achieve the best results with cove lighting.
1. Use of energy-efficient light sources
Choose LED modules or strips with high energy efficiency, at least 100 lm/w, and place them within the coving light so that most of the emitted light uses the reflective surface, wall or ceiling that directs it into the interior. Waste of energy for lighting the interior of the bay should be avoided. LED strips with 120-180° are recommended, which should be placed at an angle if possible:

Surfaces that are more absorptive than reflective, like dark paint or wood should be avoided unless the design is primordial to energy efficiency. White ceilings produce the best results.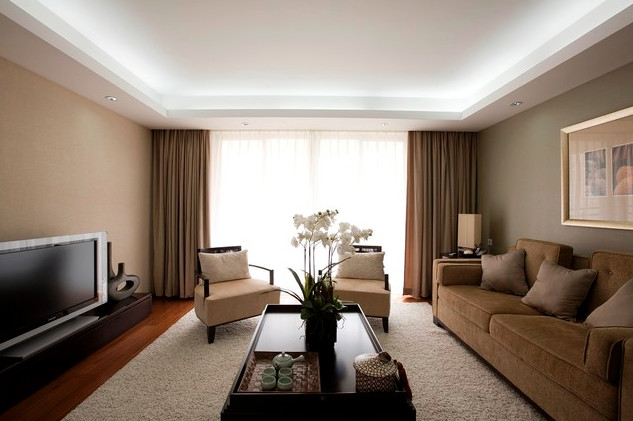 2. Select an LED light source with the correct light output.